Meet Spencer, Our Featured Visual Artist for 2018
James Spencer, better known as Spencer, is a potter and sculptor who has taught work with clay and other three-dimensional media to children and adults both in the therapeutic setting and privately since 1997. He is a graduate of Marywood University and Millersville University, currently holding an M.S. in Psychology. Spencer has many years experience as a family therapist, utilizing family, group and art therapies with children, adolescents and adults. He has spent five years as a Care Manager at Community Care in Moosic, PA and is currently the Children's Services and Intersystems Director at Northeast Behavioral Health Care Consortium in Moosic, PA. Spencer is particularly interested in the intersection of art and the mind and how it is a vehicle for healing.  Spencer's current work includes texture obsessed pottery, ceramic sculpture, and photography.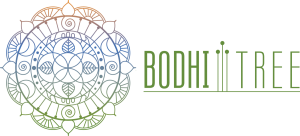 Spencer is a shared owner of The Bodhi Tree Art School & Studio with Heather Hogan-Spencer their best friend Kathy Bowes and many other adjunct artists and healers. It is a school, a place to dream and to grow. It is a working art studio that is open for all to discover the wonder of the fine arts and world cultures. We use the study of cultures as a way to explore who we are and our relationships with others. But most of all, it is a space that allows everyone to discover what is extraordinary in each person.
free Music & beautiful art from the area's most talented musicians and artists
More free music and art than ever before awaits Honesdale Roots & Rhythm Music & Arts Festival guests when the area's largest free, non-gated music and art festival celebrates its 13th year.
Check out some of these amazing works of art from local artists & artisans!